Featured stories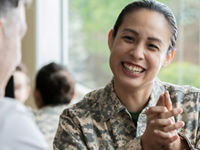 November 8, 2022
LIFE AT SECURIAN, DIVERSITY AND INCLUSION
They've done so much for us. It's time we returned the favor.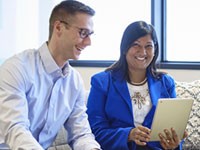 November 1, 2022
EMPLOYEE VOICES
Sheryl Vaz shares her journey of moving to the United States at age 17, starting a career at Securian Financial — and recently becoming a U.S. citizen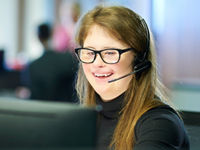 November 1, 2022
DIVERSITY AND INCLUSION
For people with disabilities, employment means greater economic self-sufficiency, an opportunity to use their skills, and more active participation in community life.
October 18, 2022

Company news, Products & services

Standard Insurance Company ("The Standard") and Securian Financial Group, Inc. ("Securian Financial") today announced a definitive agreement under which The Standard will acquire Securian Financial's retirement recordkeeping business. The acquisition is subject to customary closing conditions and is expected to close this year.

September 29, 2022

Products & services

To provide greater assistance to employees growing their families, Securian Financial—in a first among insurance carriers1—is adding "BenefitBump" as a value-added service.2 The BenefitBump service can be used with Securian Financial's group hospital indemnity insurance issued by Securian Life Insurance Company.

July 18, 2022

Insurance and protection, Products & services, Community

Securian Financial is proud to provide critical illness insurance to Minnesota's more than 22,000 firefighters under a comprehensive, state-funded wellness program developed by the Minnesota Firefighter Initiative (MnFIRE).
Contact Info
Jeff Bakken
Media Relations
This contact is for news media inquiries only.
If you are not a member of the media, please call:
1. Fortune Magazine Great Place to Work® July 2017-July 2022. The certification process includes company-provided information on workplace benefits and culture programs as well as a detailed survey of employees asking them to share their opinions on topics ranging from business practices and employee recognition to company management. Securian Financial was certified based on the results of the survey and company-provided data on July 31, 2021.